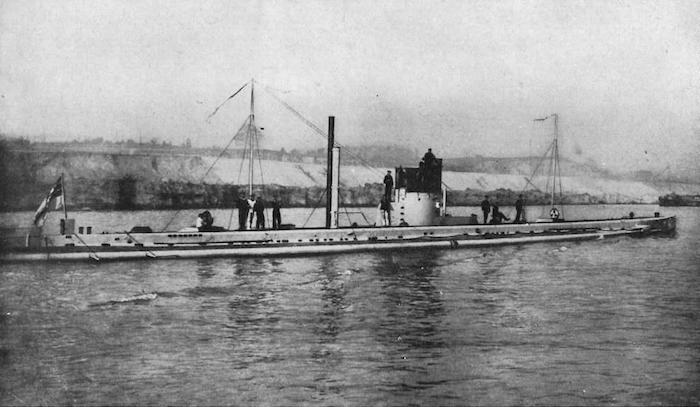 Today I made my ninth contribution to ABC New England's Road to War series, talking about U-boats (AKA 'the Zeppelins of the sea') and their advantages and disadvantages in warfare. More specifically, I spoke about the German declaration on 4 February 1915 of unlimited submarine warfare in the seas around Britain, switching from their previous Kleinkrieg strategy of targeting warships in order to reduce the British surface superiority (U-9, above, sank three armoured cruisers in one engagement alone). I put this into the context of erosion of international law with the British imposition of a North Sea blockade the previous November, as well as the increasing readiness to attack civilian targets directly, as evidenced by the naval bombardment of Hartlepool, Scarborough and Whitby in December and the aerial bombardment of Norfolk in January.
Image source: naval-history.net.
This work is licensed under a Creative Commons Attribution-NonCommercial-NoDerivatives 4.0 International License. Permissions beyond the scope of this license may be available at https://airminded.org/copyright/.